Be Our Guest
At Dreamswept Farm & Resort, we offer many experiences and adventures for everyone. If you identify with the grouchy granddad who just wants to crack open a beer and kick up his feet in peace and quiet, we have the vacation experience for you. Perhaps you live in Birkenstocks and love meditation in the mountains? Well, we also have a vacation experience right up your alley. What if you love all the adventures and all the things and you could never pick just one? You guessed it: we have the perfect vacation experience for you!
We offer traditional vacation accommodations, a campground that has both RV spots with full hookups, tent sites, and rustic cabins. Additionally, our campground community center with lots of amenities. We even have hunting accommodations with forest access, hiking trails, guided kayaking, and more! Oh, and did we mention the view overlooking the great Columbia River is worth a million dollars? Browse our accommodations below, then visit our Play page to find the perfect experience to pair with your visit!
We look forward to welcoming you to Dreamswept Farm & Resort!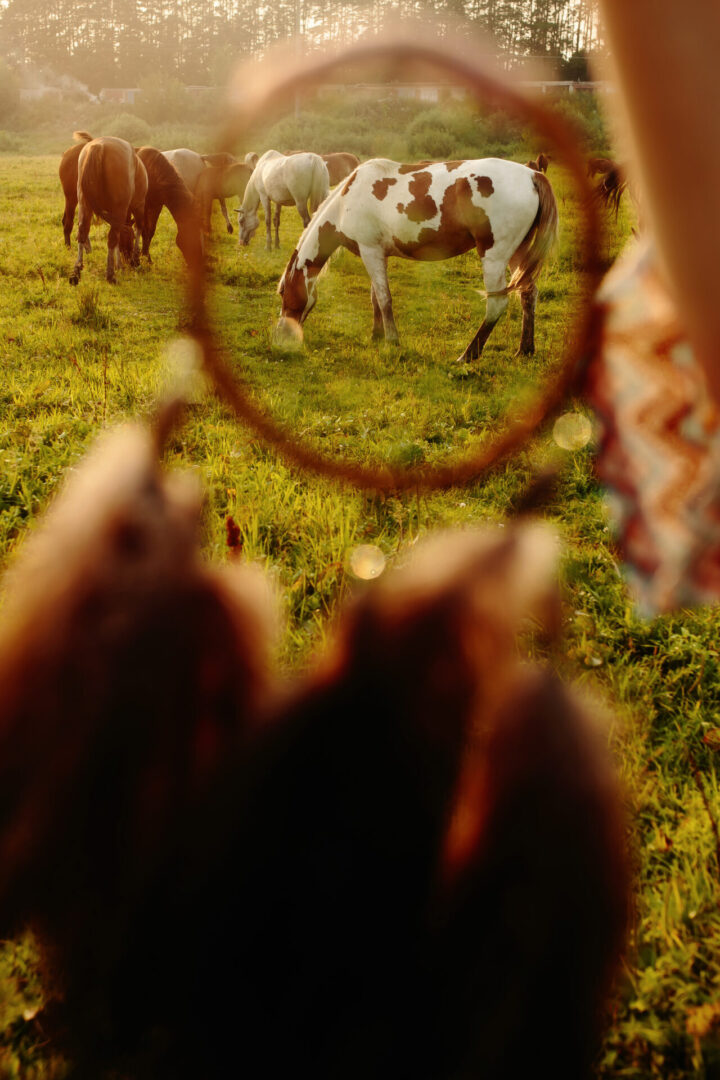 Traditional Vacation Accommodations
Our traditional vacation accommodations provide a quiet and serene mountainous retreat in the heart of woodland territory, where guests will have ample opportunities to see wildlife, including mule, white, and blacktail deer, black and grizzly bears, foxes, and forest song and migratory birds of all kinds, including some endangered species! That's not all-we have other species like mink, ermine, and badgers, and if you get lucky, you may even catch a glimpse of some moose, wildcats, or wolves.
There are private driveways for guest parking at each of these listings. In addition, there is a one-mile dirt road loop on the property which is suitable for both vehicle and foot traffic and we welcome our guests to walk around and enjoy the scenery. Our farm is in mountainous terrain at a 3400-foot elevation. Our guests should note although our roads are very well maintained, they are not paved, so chains and/or 4WD during snowy weather are recommended.
The Farmhouse Suite
Our Farmhouse Suite is fully loaded for the ultimate vacation stay. It is handicap accessible, located on the the lower level of the main Farmhouse. Here, we provide all the comforts of a home away from home. See the full list of amenities below.

Air conditioning
Heating
Cooking basics and essentials
Dishes and silverware
Washer & Dryer
Hair dryer
Fully stocked large kitchen
TV & DVD player
WiFi
Hot water
Extra bed linens
Clothing storage
Extra pillows
Hangers
Iron
Room-darkening shades
Books and reading material
Children's books and toys
Indoor fireplace w/guards
Travel crib (available on request)
Carbon monoxide and smoke alarms
Fire extinguisher
First aid kit
Locks on bedroom doors
Barbecue utensils
Coffee and tea
Coffee maker
Dining table
Freezer and refrigerator
Hot water kettle
Microwave
Gas cooking range
Toaster
Private entrance
Backyard
Charcoal BBQ grill
Outdoor furniture and dining area
Patio
Private parking on premises
Single level/handicap accessible
Occupancy & Pricing The Farmhouse Suite can accommodate up to 9 guests. Pricing is seasonably variable. May-October: $120/night based on double occupancy. Additional guests after two please add $10/person per night. November-April: $70/night based on double occupancy. Additional guests after two please add $10/person per night.
"The apartment was very clean and cozy. The views are amazing and owners were very hospitable and the fresh eggs were wonderful. We had a great stay and would come back and stay another time." ~Dareth
"What a Beautiful Location, the decor was so Beautiful, we felt right at home." ~Lanada
"It was our first time to visit the farm. And we fell in love. The apartment feels so homey. The aircon helped, especially during the heatwave. The housewares are complete. I was floored when there were a dozen eggs and milk in the fridge for us to eat.
The apartment is a home away from home. I loved the scenery, so calming, so peaceful. I saw a lot of bird nests, lots of birds chirping that brings calmness within you.
The farm experience was a success. My boys raked the hay, scooped the horse manure, and fed the horse. We walked around the area, saw all the farm animals.
Rebecca, who is the Manager of Dreamswept Farm is so accommodating, pleasant to talk to, and professional. I loved how she knows the history of Kettle Falls and encouraged us to go visit the Kettle Historical Museum. It's unfortunate that as we planned to go there before going back to our city, the museum was closed that day. Rebecca also suggests places or restaurants to go to. Was it worth traveling? YES! And we are going back there again." ~Maria
"Beautiful location and great place to stay."
"If you are looking for awesome hosts and a relaxing and quiet place, this is it! We stayed two nights and felt rejuvenated after our stay. Hosts are very responsive. We would definitely stay again." ~Kevin
"Perfect getaway spot with everything you could need to feel at home. We actually stayed for an extended period and really fell in love with the place. Have and will definitely recommend to all our friends and family who come into town, thanks again!"
The Bunkhouse: Appaloosa Hideaway
The Bunkhouse sits at the highest point on Dreamswept property upon a beautiful wooded hill overlooking the Columbia River.
This is the larger of the two separate bunkhouse apartments and we have stocked this loft-style getaway with many of the comforts of home. Please see the full list of amenities below.
Air conditioning & heat
Kitchenette
Cooking basics
Pots, pans, & utensils
Dishes & silverware
Coffee maker
Microwave
Mini-fridge
Toaster
Two-burner electric stove
Dining table
Hot water kettle
Hot water
Extra bed linens
TV/DVD player
WiFi
Closet w/hangers
Room darkening shades
Hair dryer
Private entrance and parking on premises
Balcony
Guests should note the layout in Appaloosa Hideaway is open and studio-like with no bedrooms. All beds are bunk beds and two of the bunks have a double bed on the bottom.
Occupancy & Pricing
The Bunkhouse: Appaloosa Hideaway can accommodate up to 12 guests. Pricing is seasonably variable. May-October: $75/night based on double occupancy. Additional guests after two please add $10/person per night. November-April: $55/night based on double occupancy. Additional guests after two please add $10/person per night.
"This place was exactly as stated. Me and my family had a great week up at the ranch bunkhouse. Views of the area were amazingly perfect with the fall colors. Couldn't of guessed a better timing of the fall scenery! The stay was very comfortable and equestrian feel. My kids visited the horses and farm animals, and the mornings were bliss with the height above the clouds n valley fog. We will definitely recommend and be back for another stay. Thank you so much again for a great stay and atmosphere. Huge hugs n blessings." ~Augustin
"The stay was perfect & exactly as stated. They had fast response with everything & were very nice & accommodating. Would definitely stay again. Thanks." ~Delana
"Charming bunkhouse with absolutely stunning views of the surrounding mountains. I loved watching the horses in the morning after they were let out of the stables and roamed the property. Thanks for a wonderful stay!" ~Dana
"Beautiful view for an out of city get away." ~Anna
"Very quiet and beautiful location. The night sky was unreal. We enjoyed walking the grounds and meeting all of the livestock too!" ~Miguel
"Beautiful views! Great place to rest while hunting or exploring Colville. Awesome hosts! More amenities offered than you'd even think!" ~Austin
The Bunkhouse: Grulla Loft
Our Bunkhouse's Grulla Loft sits on a hill above a beautiful wooded valley overlooking the great Columbia River. Perfect for groups of hunting or fishing buddies, or for families with kids, we offer three-tiered bunk beds in a loft-style setting here. Please see the full list of amenities below.
Heat
Coffee maker
Coffee & tea
Linens
Hot water
WiFi
Clothes hangers
Room darkening shades
Hair dryer
Private entrance and parking on premises
Balcony

Guests should note the layout of the Grulla Loft is studio-like with no bedrooms and no designated living space. All beds are single bunk beds and bunks are three-tiered.
Occupancy & Pricing
The Bunkhouse: Grulla Loft can accommodate up to 7 guests. Pricing is seasonably variable. May-October: $25/night based on single occupancy. Additional guests after one please add $10/person per night. November-April: $15/night based on single occupancy. Additional guests after one please add $10/person per night.
"Perfect place if you're trying to hit the woods! Wonderful location!" ~Kayla
"We have stayed at plenty of AirBnbs. Plenty of epic stays and one of a kind experiences. Dreamswept Farm with stands out by far. We had a fantastic 3-nighter and we were so pleased. The scenery, nature, river, parks and farm were waaaaaay more than we had hoped for. We were fortunate enough to have a closed horse back riding lesson with Ms. Tammy. She is a hoot. This is a fantastic "rustic" stay haha. But in all seriousness you should stay here for a fantastic stay." ~Noel
"great place! lots to do nearby. would be fun with a lot of people!" ~Giovanni
"We really enjoyed our stay! It is such a beautiful unique place. We will be back!" ~Jill
"The bunkhouse was really unique and perfect for what we needed." ~Joshua
"Highly recommend this place for your stay in kettle falls." ~Jayse
Rustic Cabins
The Wooded Bliss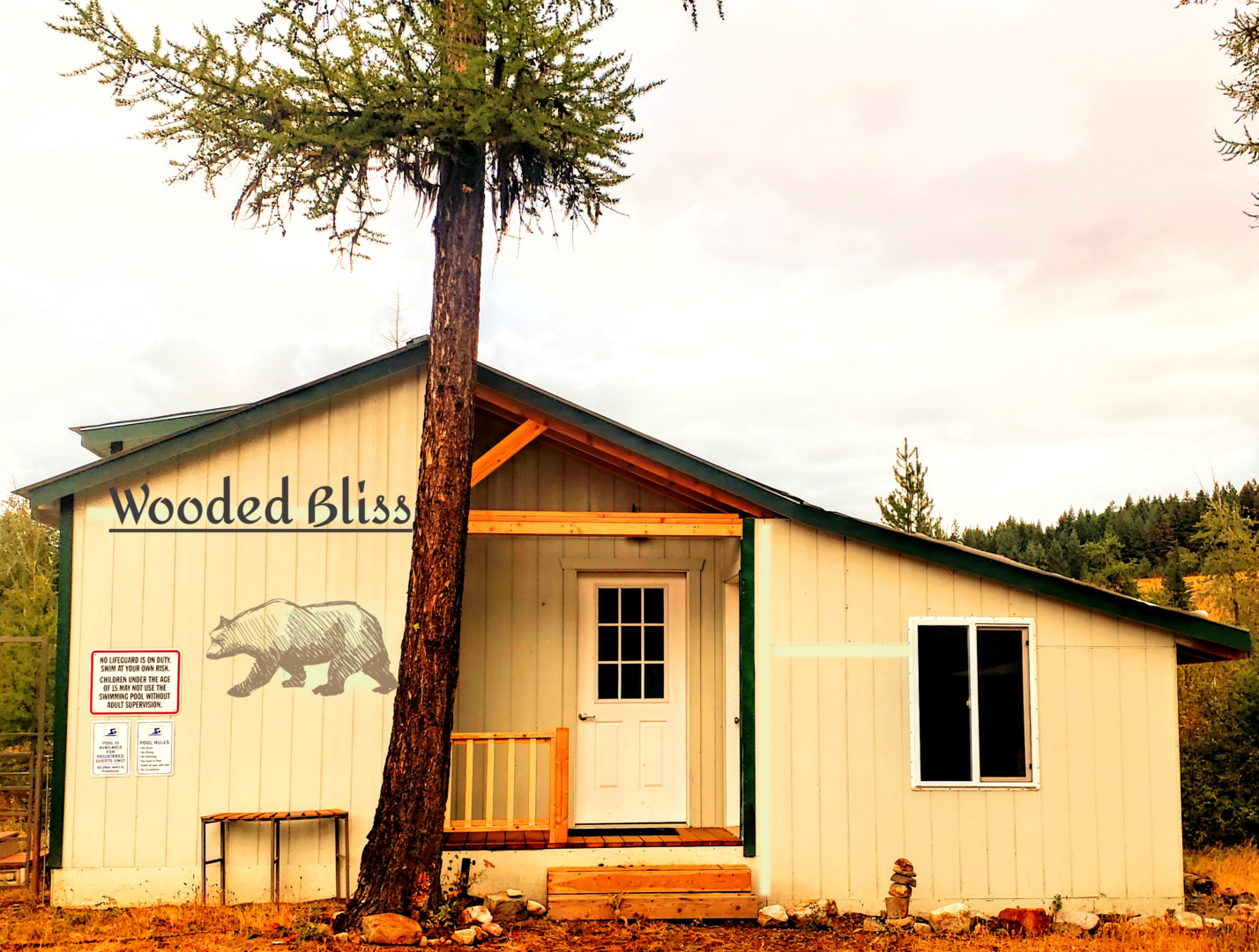 The Wooded Bliss is tucked into a grove of trees at our campground next to a private pond. Designed for cozy getaways, come stay with us in a beautiful rustic setting! The Colville National Forest is accessible within less than a mile, which makes the cabin ideal for hunting and fishing trips. Please see the list of amenities below.
The Hunter's Cabin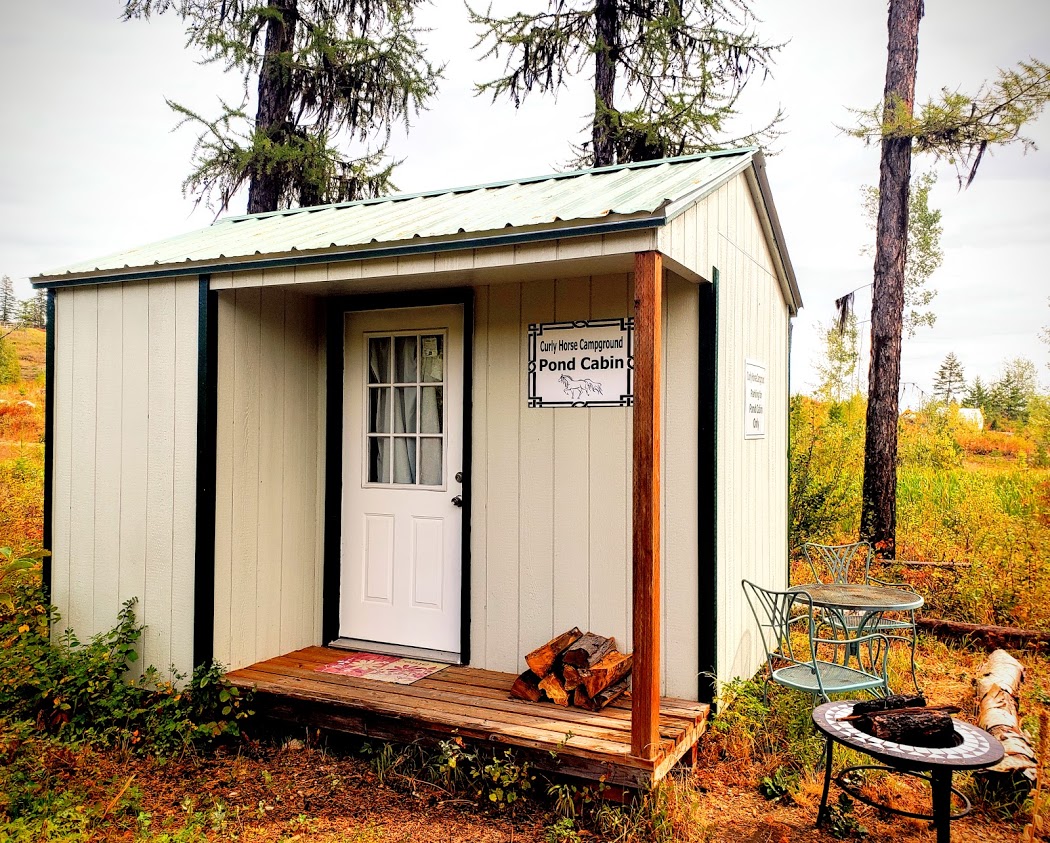 This cabin is tucked into the trees right next to our private pond, and it will do a great job in protecting you from the elements while hunting or camping. If you want to camp with a little more shelter than what a tent provides, The Hunter's Cabin is a great choice. Our guests should take note this cabin does not have heat, plumbing, or electricity. Please see the list of amenities below.
Dishes & silverware
Table & chairs
Hot tub (private)
Carbon monoxide & smoke alarm
Coffee & tea
Coffee maker
Mini fridge
Two-burner electric stove
Toaster
Private entrance with porch
Cots
Mattresses
Washer & dryer on premises
Room-darkening shades
Private entrance
Fire pit
Outdoor dining area
Outdoor furniture
Private parking space
Guests should note there are toilet and shower facilities with ample hot water available indoors in a separate building at the campground near where the cabin is situated, but there is no restroom or plumbing inside the Wooded Bliss itself. There is also potable water available at the camp community center, but not inside the cabin. The Wooded Bliss does both heat and electricity.
Occupancy & Pricing
The Wooded Bliss can accommodate up to 3 guests. Pricing is seasonably variable. May-October: $65/night based on double occupancy. Please add an additional $10/night for a third guest. November-April: $40/night based on double occupancy. Please add an additional $10/night for a third guest.
"A great place for a weekend getaway! The property is beautiful and the hosts are exceptional. I'll definitely be back!" ~Dustin
"Dreamswept farm is amazing and the hosts/managers are incredibly kind.
We have stayed with many Airbnbs and the ones like this that show so much kindness and want to genuinely make sure your stay is amazing are the best! This little cabin fit our family of 6 just fine! Our two little ones slept with us and we did bring a blow-up bed, but found ourselves sleeping on the bunk since the mattresses and pillows were super comfy!
We had everything we needed to make food and a great fridge that had a little freezer that does freeze things, we froze our kiddos' yogurt sticks. There are enough utensils and dishes and we filled bottles of water to do the dishes and it worked great! It was so neat to do laundry and walk back and forth taking in the amazing smell of fresh air and trees! You don't get that fresh air smell in South Florida! The cabin is right next to a cell booster and it worked great for a hotspot for our son's ATT phone so we could watch some shows that we wanted!
Unplugging and exploring this place was breathtaking! The drive was incredible as well. The remoteness and peacefulness at the farm are what everyone needs every once in a while. Not to mention the shower indoors is very nice! The community area where the bathrooms are is extremely close to the cabin and the hot tub was a huge plus! Sometimes it got to be 105 degrees! Overall our stay was amazing and this is one of the best! The hosts go above and beyond and they are so incredibly kind!"  ~Courtney
"This was a cute and cozy cabin in a relaxing nature setting. Perfect for getting away and unwinding. Would definitely stay again!" ~Sydney
Guests should note the Hunter's Cabin is a very small shed-conversion cabin without insulation, electricity, plumbing, heat, or air conditioning. There are four metal cot-style single beds with mattresses inside the cabin and no additional furniture. Access to potable water, bathrooms and hot showers is on-site at the campground. Guests can enjoy access to an outdoor community kitchen and firepit, where guests are welcome to cook meals.
Occupancy & Pricing
The Hunter's Cabin can accommodate up to 4 guests. It is not available during January or February. March-December: $20/night.
"Perfect for what we needed. Cots were comfortable. Everyone was nice. Cool place." ~Jen
"Great little roof over our head in a fun area of the world to explore. We slept well and loved the pond area to hang out." ~Jared
"I stayed in the Hunter's Cabin and was glad to have a roof over my head while it snowed overnight. Beautiful property and views of the Colville National Forest and Columbia River. Make sure to bring lots of gear and bedding to stay warm since you will be sleeping in a place that has no heat or power source. Would return again. Thanks!" ~Meagan
"Location is great. The new addition of inside shower and bathroom is a huge bonus! The cabin already has 4 twin-sized cots inside, so all you need to bring is your own bedding. Surprisingly, we had cell service at the cabin, which we didn't have along the drive to the cabin." ~Kayla
"Beautiful mountain top retreat at the end of a long, well maintained gravel road. Worth the drive." ~Bruce
"The Hunters Cabin is very basic as described – built like a shed. There are 4 cots inside with nice cushions and room enough to stand up. It was comfortable and warm enough in September. The bathrooms are a short walk and very clean with a great shower! It's cheap and sure beats a tent!" ~Starla
The Campground
Our campground sits in a cozy little nook of trees next to a private pond. There is a laundry room available for guests to use at no cost, a half bathroom with a toilet and sink, a full bathroom with a roll-in shower that meets ADA standards, an outdoor kitchen with a grill and a smoker, a large community fire pit with ample seating, and an outdoor shower house. Livestock pen rentals are available at RV sites.
RV Sites
There are four RV sites located a short walk across the road from the campground. Each RV site is equipped with electricity, water, and sewer hookups, as well as a fire pit and a picnic table, and we also encourage guests to enjoy the community amenities of the campground.
Tent Sites
There are five tent sites located around the private pond, which is quite wooded and private. Tent campers share common areas at the campground with RV campers and cabin guests.
Occupancy & Pricing
RV Sites: A maximum of 4 guests is allowed at each RV site. RV sites are available from March 15th-November 30th at $40/night. Weekly rates are available on request. Multiple sites my be reserved at least 30 days in advance for special events by contacting camp host, Uri, at 509.540.0571.
Tent Sites: A maximum of 4 guests is allowed at each tent site and we respectfully ask our guests to book additional tent sites for parties of more than four people. Tent sites are available from April 15th-October 15th at $20/night. Weekly rates are available on request. All five tent sites may be booked for large groups and special events at least 30 days in advance by contacting camp host, Uri, at 509.640.0571.
Springtime fog on the Kettle River
Kettle Falls
A Town Rich in Culture & History
Dreamswept Farm & Resort is tucked away in the heart of woodland territory on Jackknife Mountain, which rests atop the historically rich town of Kettle Falls. Long ago, Kettle Falls was named Noisy Waters by the Native American Indians for the majestically beautiful waterfalls and rapids that once graced these mountains prior to the construction of the Grand Coulee Dam in 1942.
Noisy Waters was revered for 9,000 years as a sacred gathering place for 14 different Indigenous First Nations peoples. Tribes not living in the immediate vicinity would gather there with resident tribes many times throughout each year to perform sacred salmon ceremonies, to trade with one another, and to perform peaceful arbitration and problem-solving.
The current moniker of Kettle Falls was coined by the pioneers and prospectors of the area, who noticed how the waterfalls fell with such force from the mountainsides as to create deep, kettle-like impressions within the rocks below.
With the arrival of David Thompson, a British-Canadian fur trader, and his party in July of 1811, British, Scottish and Native Americans brought new transportation, new goods and international trade to the region. The Hudson Bay Company established a trading post called Fort Colville.
From 1860 to 1880, the community changed to meet the demands of the newly-arrived prospectors and settlers. The City of Kettle Falls was established in 1892, settling in an area overlooking the original falls along Kettle River.
Sawmills and ranches were the main sources of employment and income for the town before the construction of the Grand Coulee Dam. Financed by The U.S. Bureau of Reclamation, Grand Coulee Dam was built for hydro-power and irrigation of the Columbia Basin. Ultimately, the entire town of Kettle Falls had to be relocated prior to the completion of the Dam in 1942.
Kettle Falls was the largest town in Stevens County to be relocated and it annexed 60 feet of land at its current location, including part of the town of Meyers Falls. Homes and businesses were moved to new locations, and both towns were later combined to become the present-day City of Kettle Falls.
During your visit to our beautiful and historic town and the wilderness that surrounds it, you can discover even more history for yourself at the People of the Falls Interpretive Center.
And While You're Here…
…we just want to make sure you don't miss out on experiencing some of these amazing and fun attractions, hot and cold brews, super eats, and tasty treats. We really think you'll be as impressed as we are!
Attractions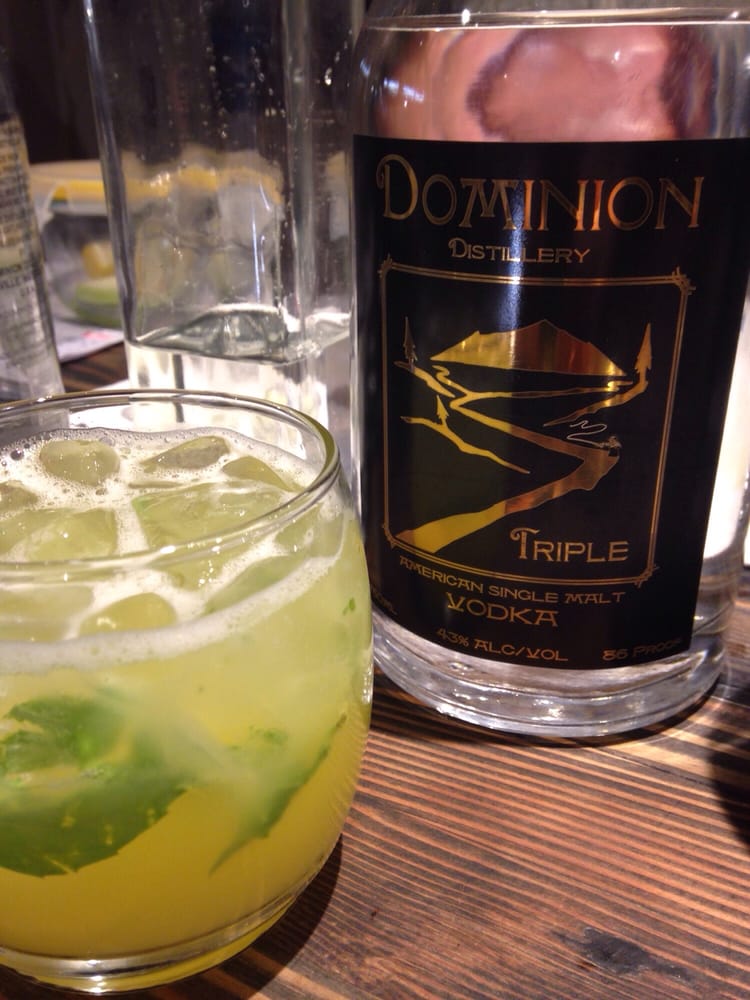 Dominion Distillery
A micro-distillery located at the base of Old Dominion Mountain, Dominion Distillery boasts meticulously handcrafted spirits distilled in a custom-built still using fresh local ingredients. The Single Malt Vodka is one of only a few produced in the world and the Apple 151 boasts the gold AND silver medals of the American Distilling Institute's 2015 Craft Spirits Conference. Schedule a tour of this distillery, visit the Tasting Room, and experience for yourself.
116 N Main St in Colville
This is a super indie festival supporting independent musicians who forge an original path. Farm Jam provides a quality experience for all attendees with not just great music, but great vendors as well. This is an awesome place to go if you like to connect with new indie bands or local businesses. Not to mention, the corn maze is also pretty fantastic. The festival does happen to be over Labor Day weekend, but these folks generally have other fun events year-round.
73 Oakshott Rd in Colville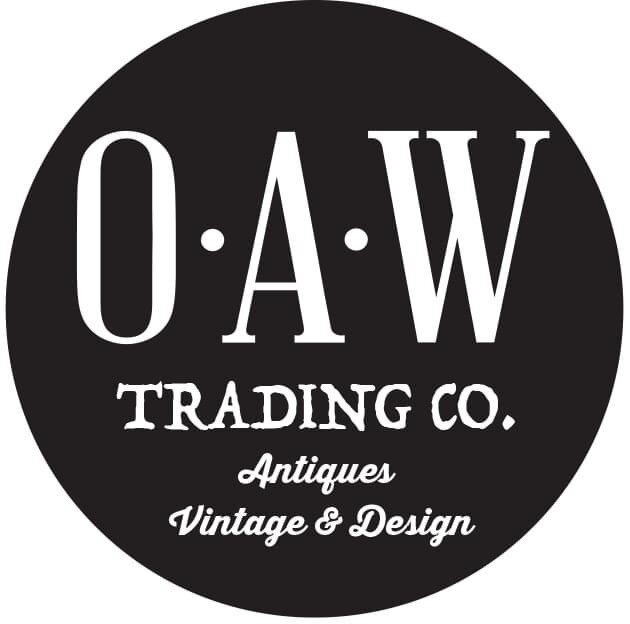 The Old Apple Warehouse
Do not leave Kettle Falls without making sure you visit the Old Apple Warehouse Trading Company. This unique community of artists, crafters, and collectors has over 30 different talented local vendors.
160 E 3rd Ave in Kettle Falls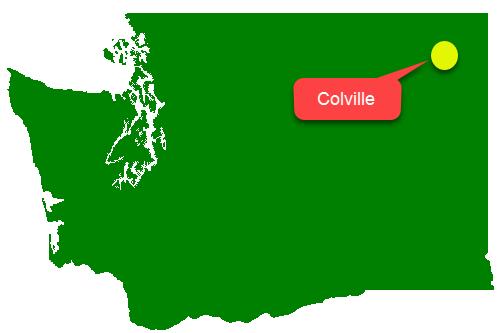 Stevens County Historical Society
Open since 1903, this private non-profit has been working to not only gather but also preserve the history and artifacts of Stevens County and the surrounding area for more than a century! The Society works hard to make history and artifacts available to the public and to accurately retell the stories of the past.
700 N Wynne St in Colville
Hot Brews

Ms. B's Haven
A charming log cabin converted into a drive-thru coffee shop, this spot definitely has the most delicious espresso in town. Try the dirty chai tea, a huckleberry latte, or a coconut-berry Red Bull Smoothie!
320 E 3rd Ave in Kettle Falls

Crandall's is a local family business, specializing in small-batch, certified organic, single-origin and premium blend roasted coffee. If you're looking for a delightful place to sit down and sip a hot brew, this place is your ticket. By the way, make sure you try a tasty pastry while you're here!
130 E 3rd Ave in Kettle Falls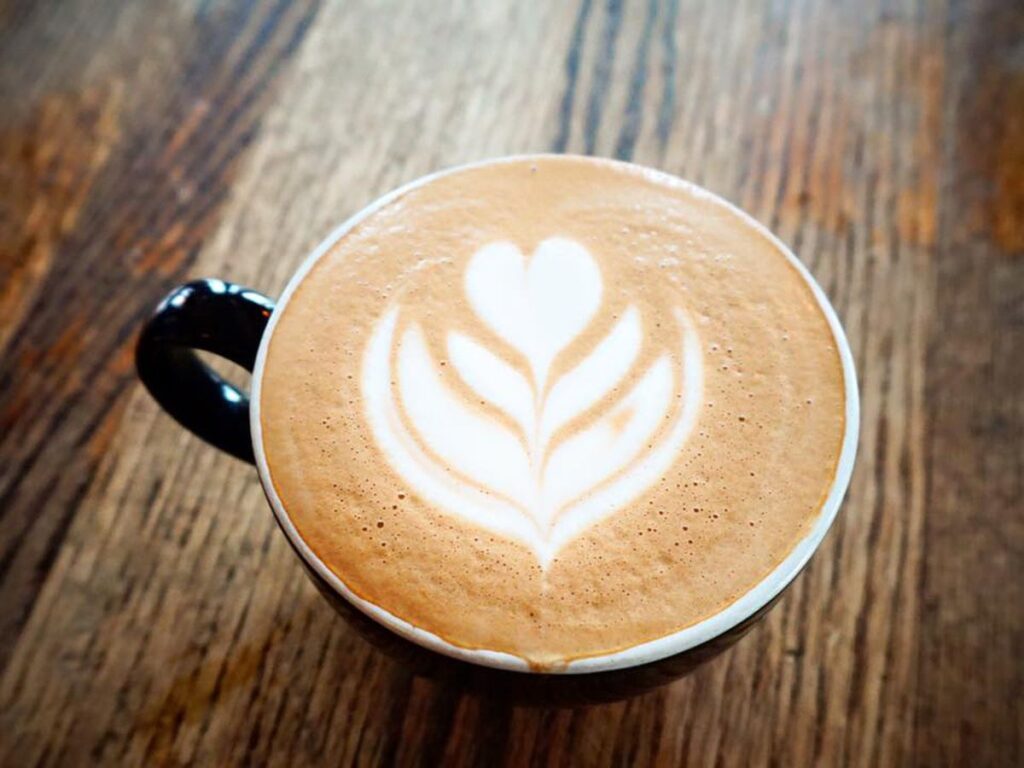 Coffee & Books in Town Center
A charming and fun little coffee shop with a bookstore, Coffee & Books has a full-service espresso bar with cozy seating areas. There is also a large selection of greeting cards and movie rentals here!
298 S Main St in Colville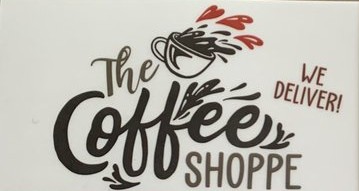 The Coffee Shoppe
Delicious and fresh, always made-to-order food and drinks. The espressos and teas have many lovely herbal options and the baked good are made in-house and fresh daily. These folks additionally serve great breakfast and brunch!
119 E Astor Ave in Colville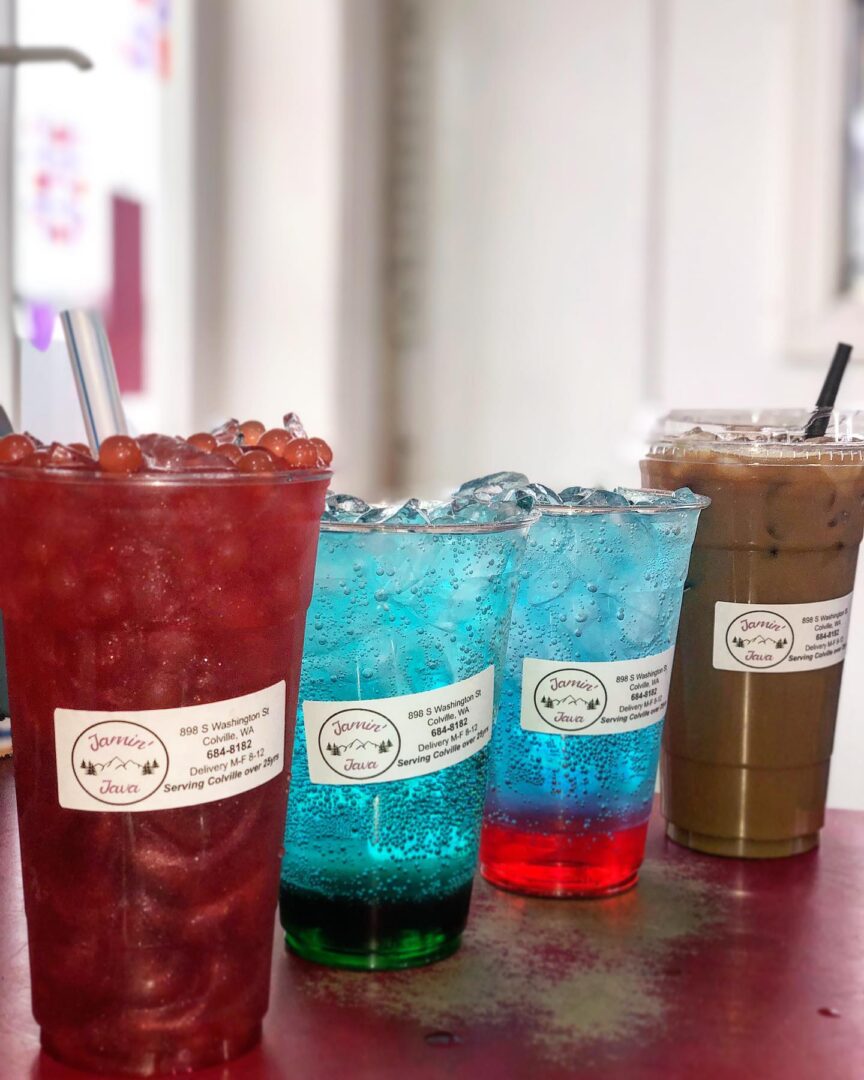 Jammin' Java Drive Thru
The very first drive-thru espresso stand in Colville! Great drinks AND great customer service! Look for the bright purple espresso stand.
898 S Washington St in Colville
Cold Brews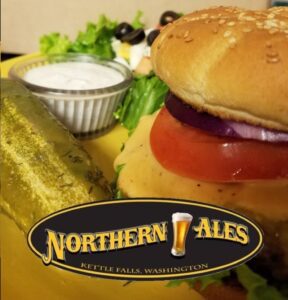 These beers are brewed with love by a family business. Don't let the size of the brewery fool you – they pack a full-size punch of beer lover's delight. This spot is also great if you like playing pool!
325 W 3rd Ave in Kettle Falls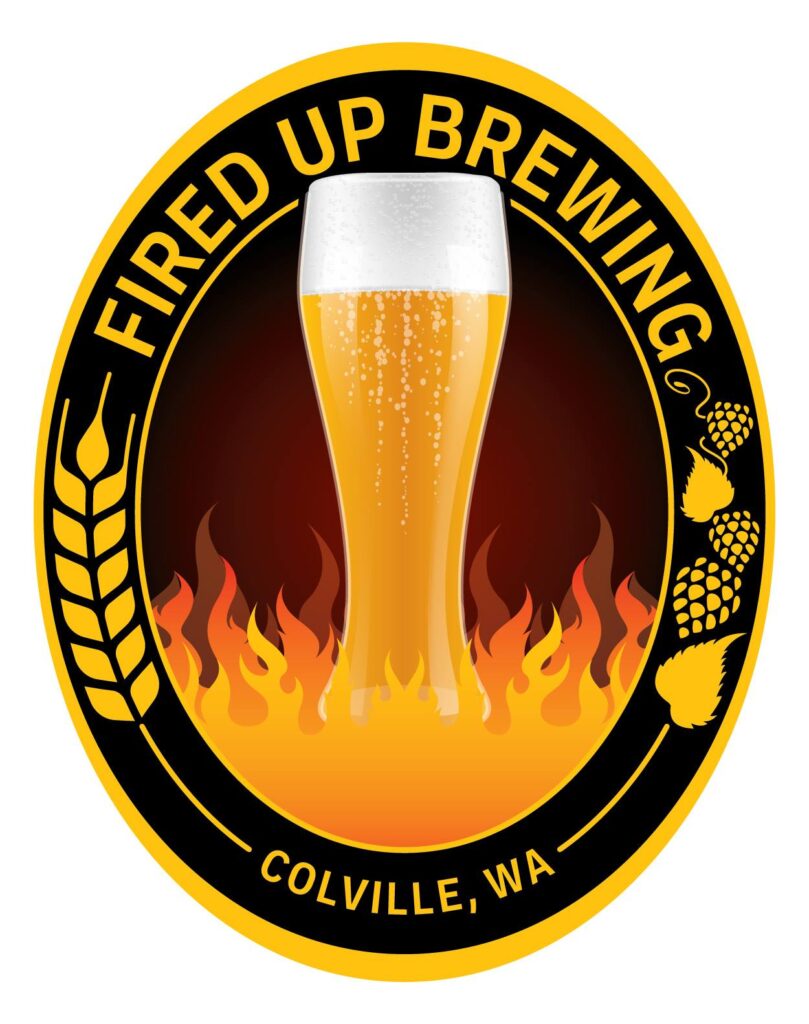 Fired Up Brewing
This is an awesome little spot to go for some fantastic brews. The atmosphere is inviting and is perfect for a gettogether with friends or a date night. The staff are very welcoming and friendly and the selection of brews is quite good.
1235 S Main St in Colville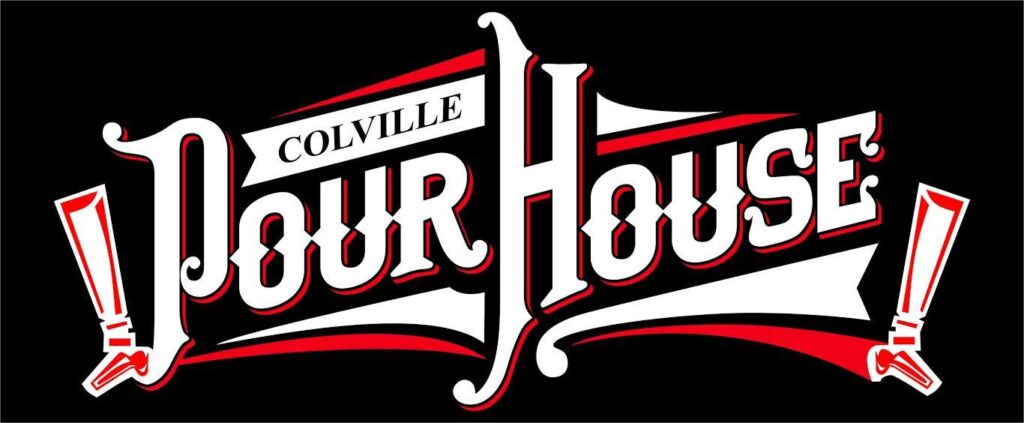 Pour House
A trendy and classy, family-oriented craft beer tap house and restaurant where you can enjoy more than 20 rotating taps!
202 Main St in Colville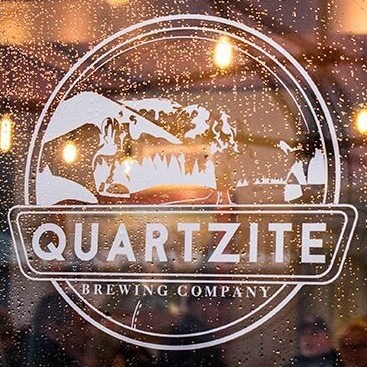 Quartzite Brewing
There are hundreds of breweries in the PNW. This one makes great beer!
105 W Main Ave in Chewelah
Super Eats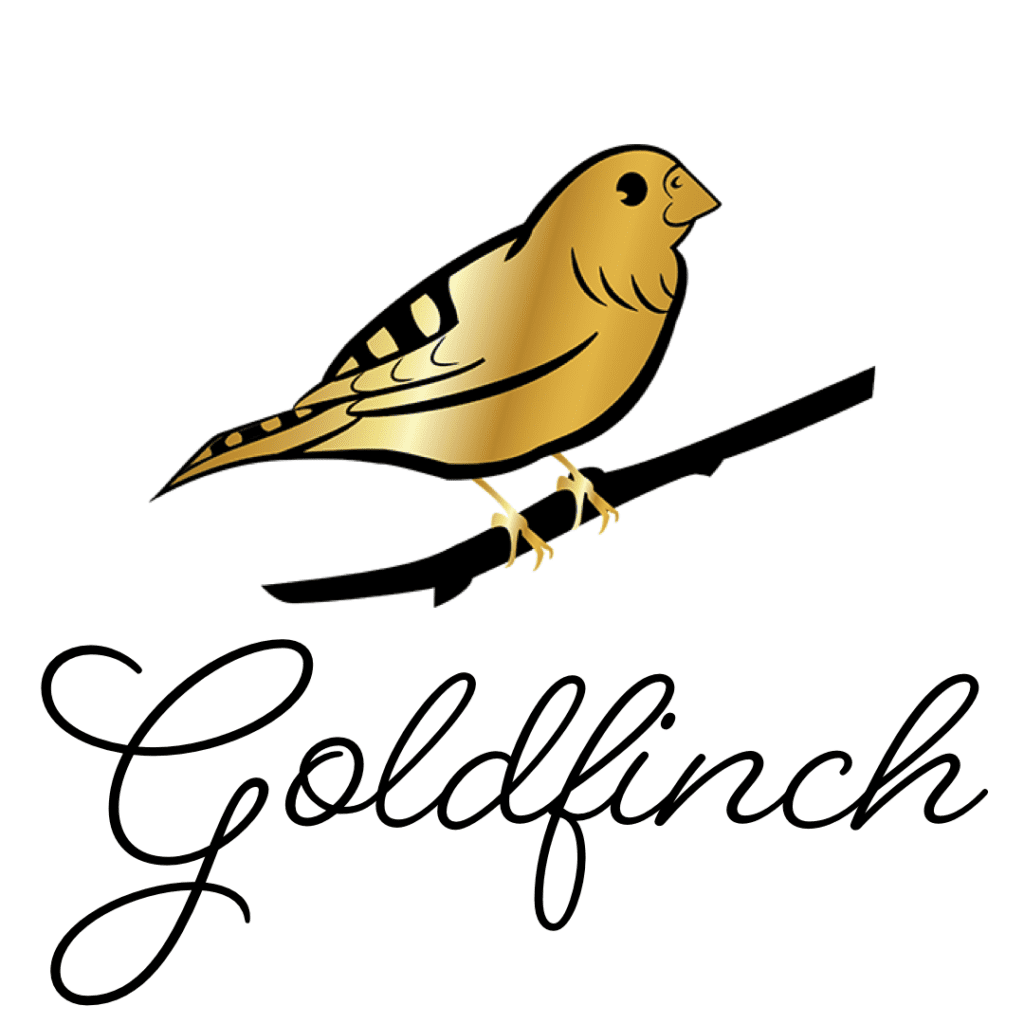 Goldfinch sources their food from farmers and ranchers that respect the land and the animals. They focus on wholesome food ingredients and the natural ways in which they are prepared and handled as they are grown, cooked, and served. Goldfinch offers a wide array of food options, including vegan and GF.
157 N Oak St in Colville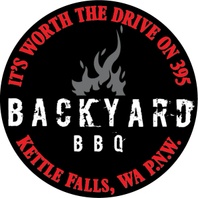 These folks source 100% of their meats from Washington and they NEVER compromise on quality here! All the BBQ at this place is slow-smoked to utter perfection for 14-18 hours. You do NOT want to miss stopping here to eat!
125 E 3rd Ave in Kettle Falls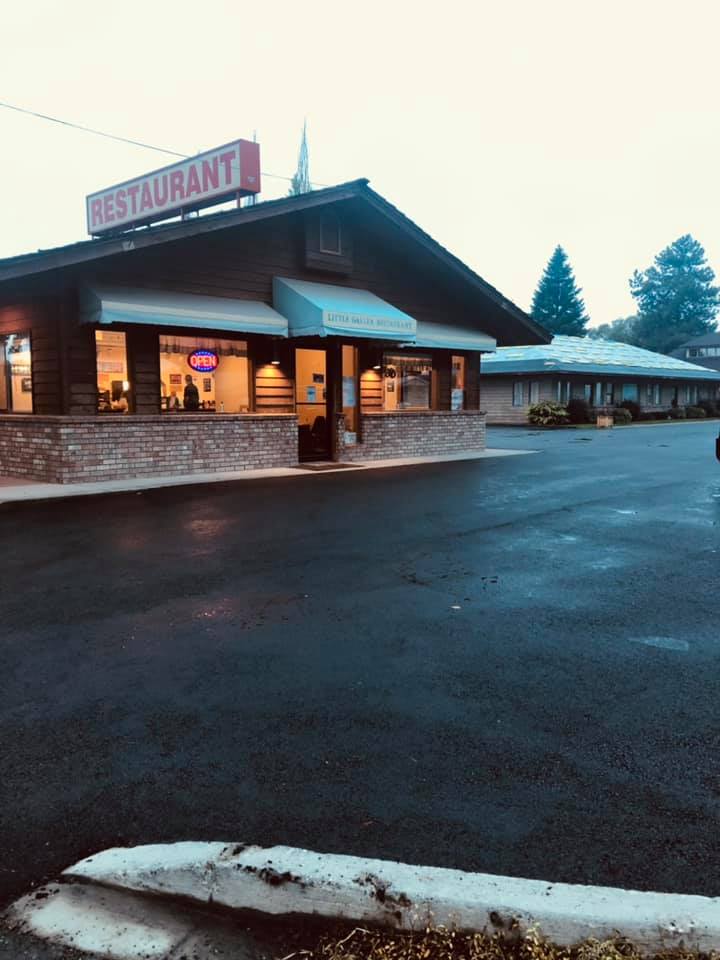 Little Gallea
Looking for a great breakfast from a small-town family diner? Treat yourself to Little Gallea. This tiny-but-fantastic diner is the best-kept secret of locals for over three decades.
345 W 3rd Ave in Kettle Falls

Brown Boyz Ohana Eatery
Hawaiian lunch-plate style food at a fantastic family-run restaurant. Locally-famous teriyaki beef and island BBQ, among other fabulous creations like Kimo's Coconut Coleslaw.
576 N Wynne St in Colville
Tasty Treats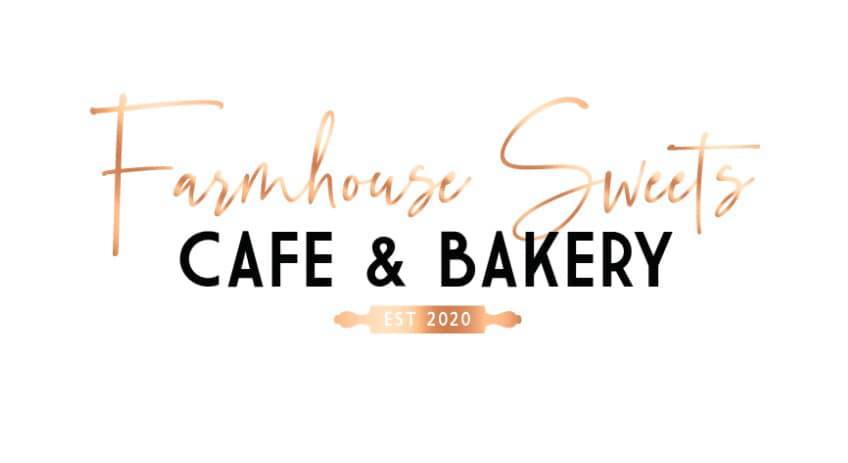 Farmhouse Sweets
Cafe & Bakery
If you're looking for a sweet treat or a delicious dessert, you need to stop in at Farmhouse Sweets Cafe & Bakery! This little spot may be new in town, but the ladies working here are making magic. You can get custom-made cakes here, bagels, muffins, and all kinds of other yummies.
101 N Main St in Colville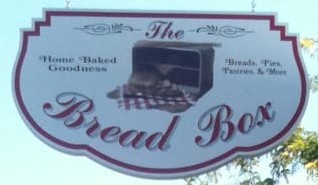 The Bread Box
Beautiful house-made, fresh-baked bread and pastries, and a lovely selection of deli goods! These folks specialize in home-style baking and their offerings include bread, cinnamon rolls, pastries, cookies, pies, and more, and premium deli meats and cheeses including Lebanon Bologna and Guggisberg Swiss cheese.
105 W Main Ave in Chewelah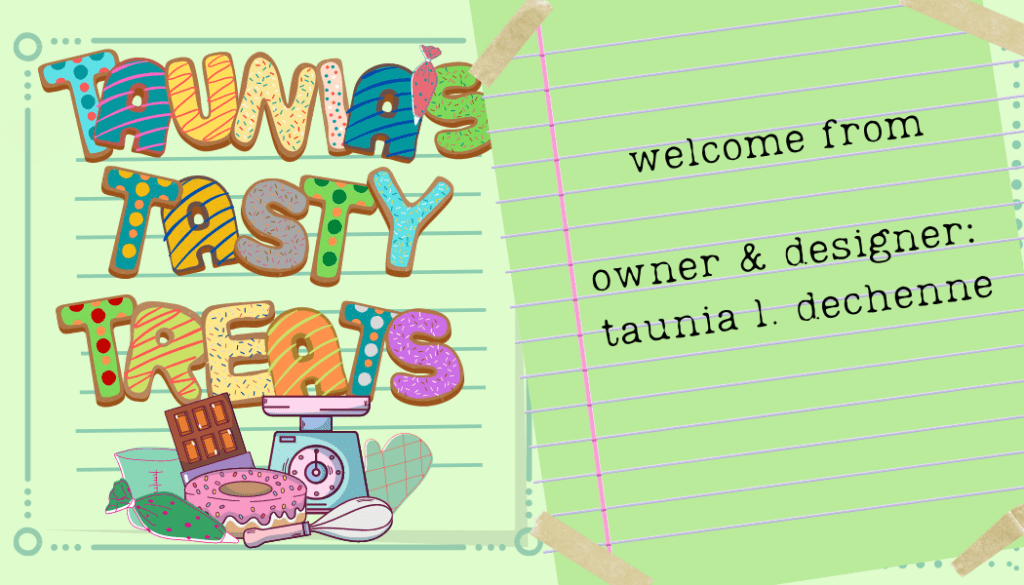 Taunia's Tasty Treats
Taunia takes custom cookie orders for any and every occasion. Delicious and very creatively designed, we highly recommend contacting her if you have a special event or person that need dessert.
1468 Matson Rd in Colville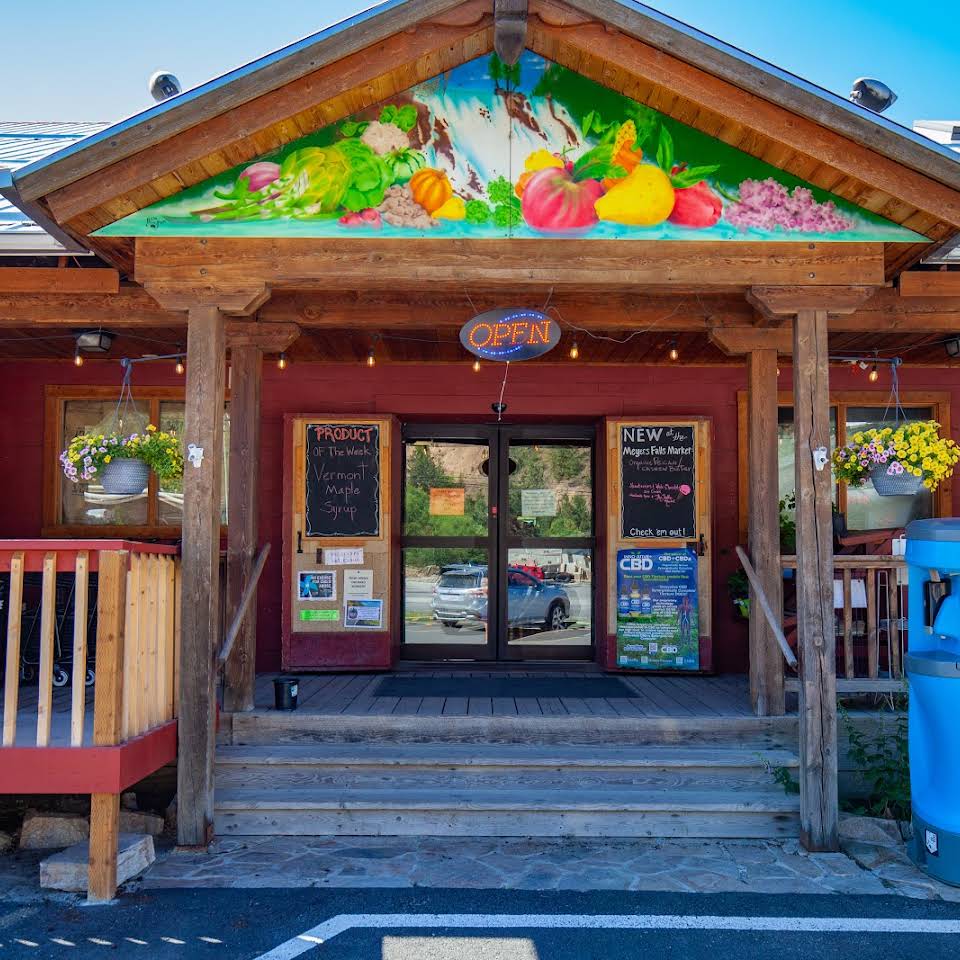 Amazing product selection in a tiny store in a small town. Visitors and locals alike love the various discounts offered, along with the option to make special orders. Merchandise is refreshed frequently and includes local fresh produce, meat, eggs and dairy, plus well-known brands. Not to mention, the homemade ice creams, shakes, and crepes here are delicious!
160 E 3rd Ave in Kettle Falls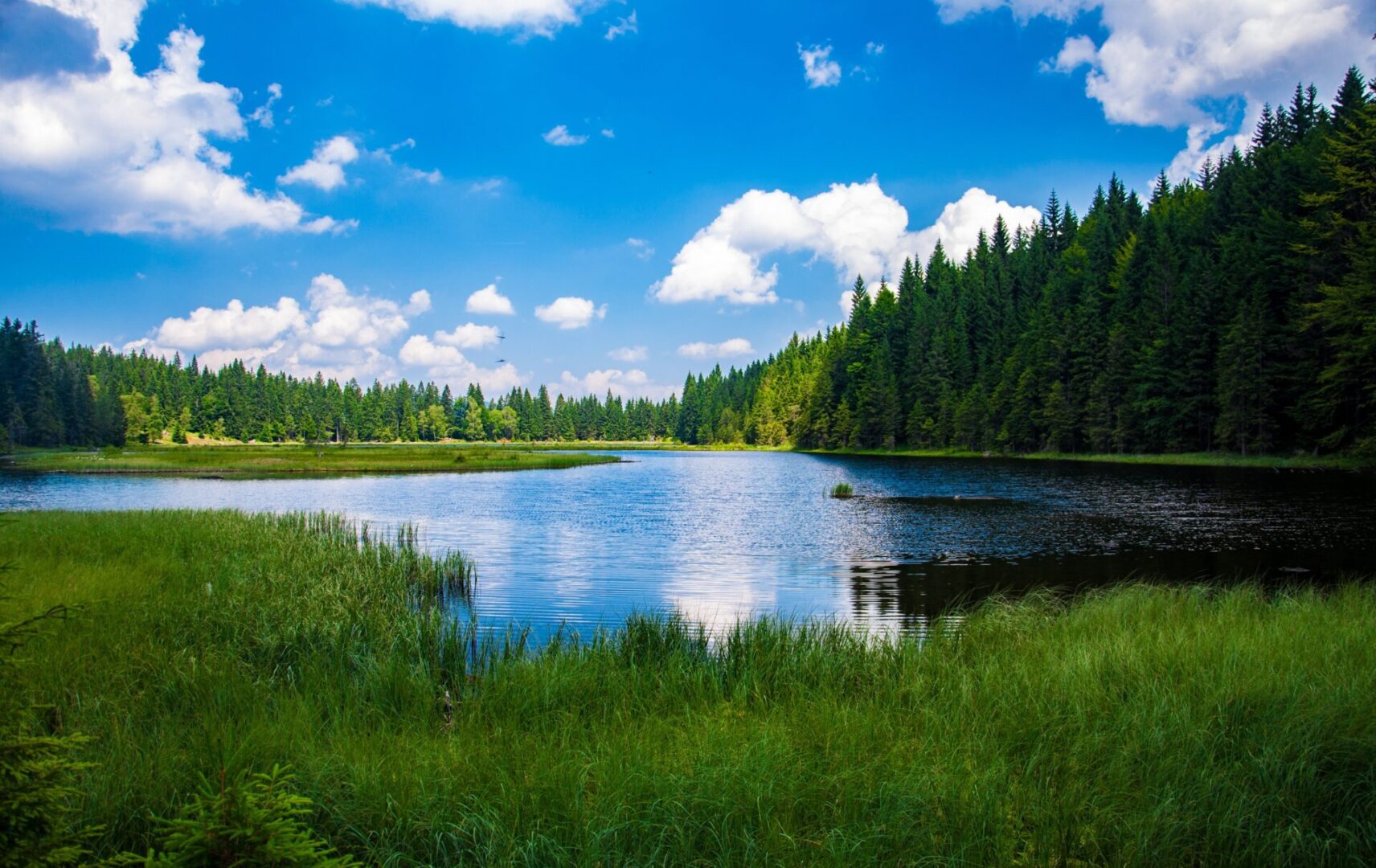 The Kettle River in the summertime