Dreamswept property was once a homestead, established in the 1800s during The Homestead Act of 1862. Presently, an orchard and an old log cabin are the only remnants left. When the Federal Land Policy and Management Act of 1976 passed, it brought government reclamation of many American homesteads. As a result, America lost a very important part of its rich pioneering history. Eventually, the reclaimed properties became national forests or other federal lands, leaving very few of these old farms remaining today. Dreamswept Farm, however, is among the few: a cozy little nook of 100 acres engulfed within the Colville National Forest.
Dreamswept Farm is family-operated, so we're experts in first-class hospitality! We produce organic dairy, eggs, meat, and vegetables that might just bring you closer to Heaven! We're doing it by using the principles of The Honorable Harvest, a set of teachings used almost universally by the Native American Indians. During your visit, we'll show you how these principles have proved themselves time and again in our farming practices. In the meantime, you can read more about The Honorable Harvest below!
The most unique and engaging thing we offer at Dreamswept Farm & Resort, is perhaps, the Farm Stay. To demonstrate what farming is like, you're invited to join us, working in an interactive learning environment. So as we strive to actively participate in the future, we ask you to join us in cultivating a relationship with the earth: come along and grow with us as we work toward something truly bright!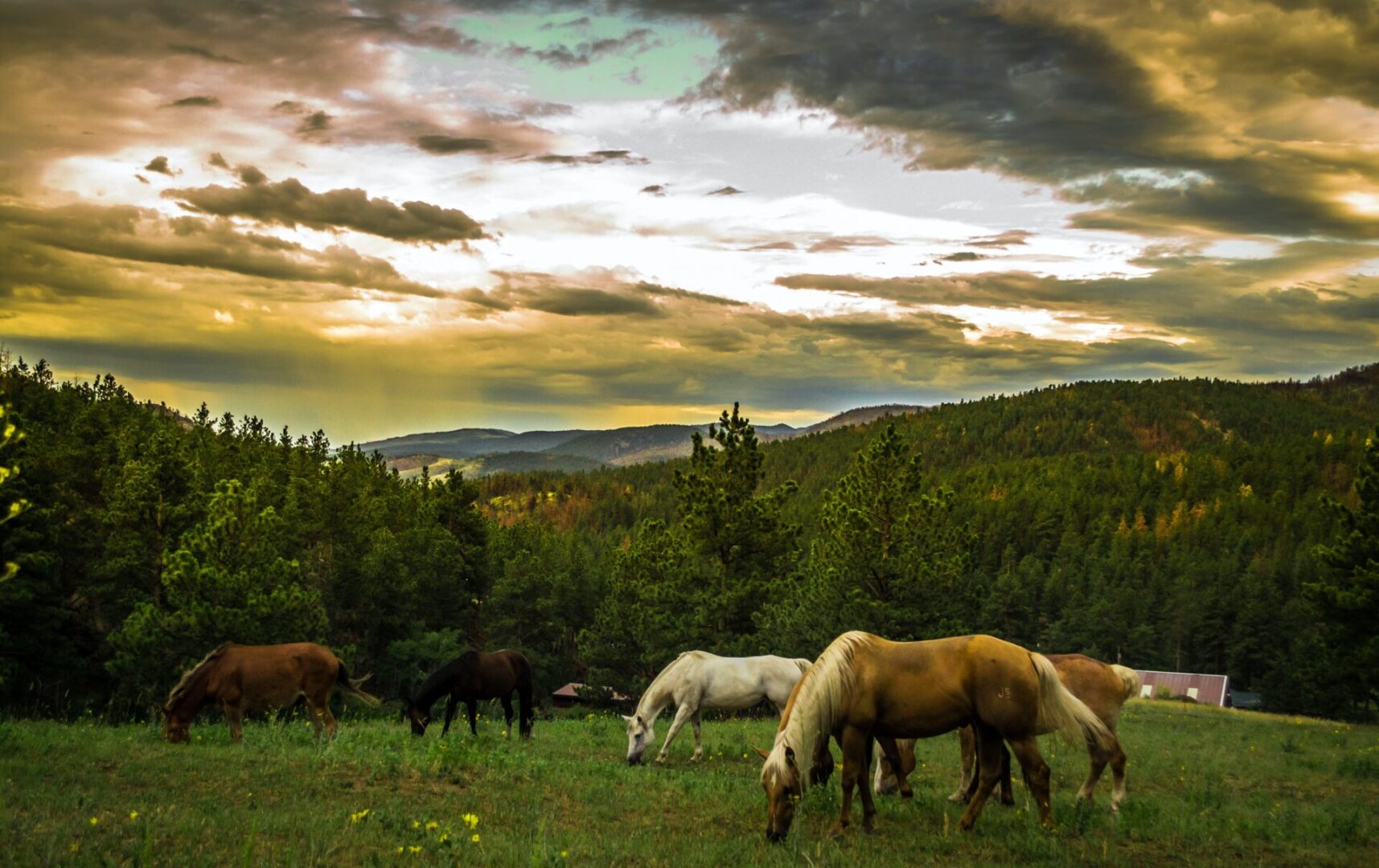 Dreamswept began as an equestrian facility. Therefore, during our expansion into a fully functioning farm, we've continued developing our facilities with horses as a central focus. That's exactly why we're able to offer all the best perks of a full-care boarding facility!
To begin, our property is fully-fenced, allowing horses to enjoy dozens of acres of pasture, but that's not all. There are also three riding arenas: an indoor arena, and two outdoor arenas-one of them nearly the size of a football field! Additionally, we have a spacious barn with ample room to board up to a dozen horses, and we almost always have vacancies available.
If you're looking for a perfect place to board your horse, contact us for more information! We're never too busy to talk with horse owners looking for a boarding facility where they can trust their horses are receiving excellent care.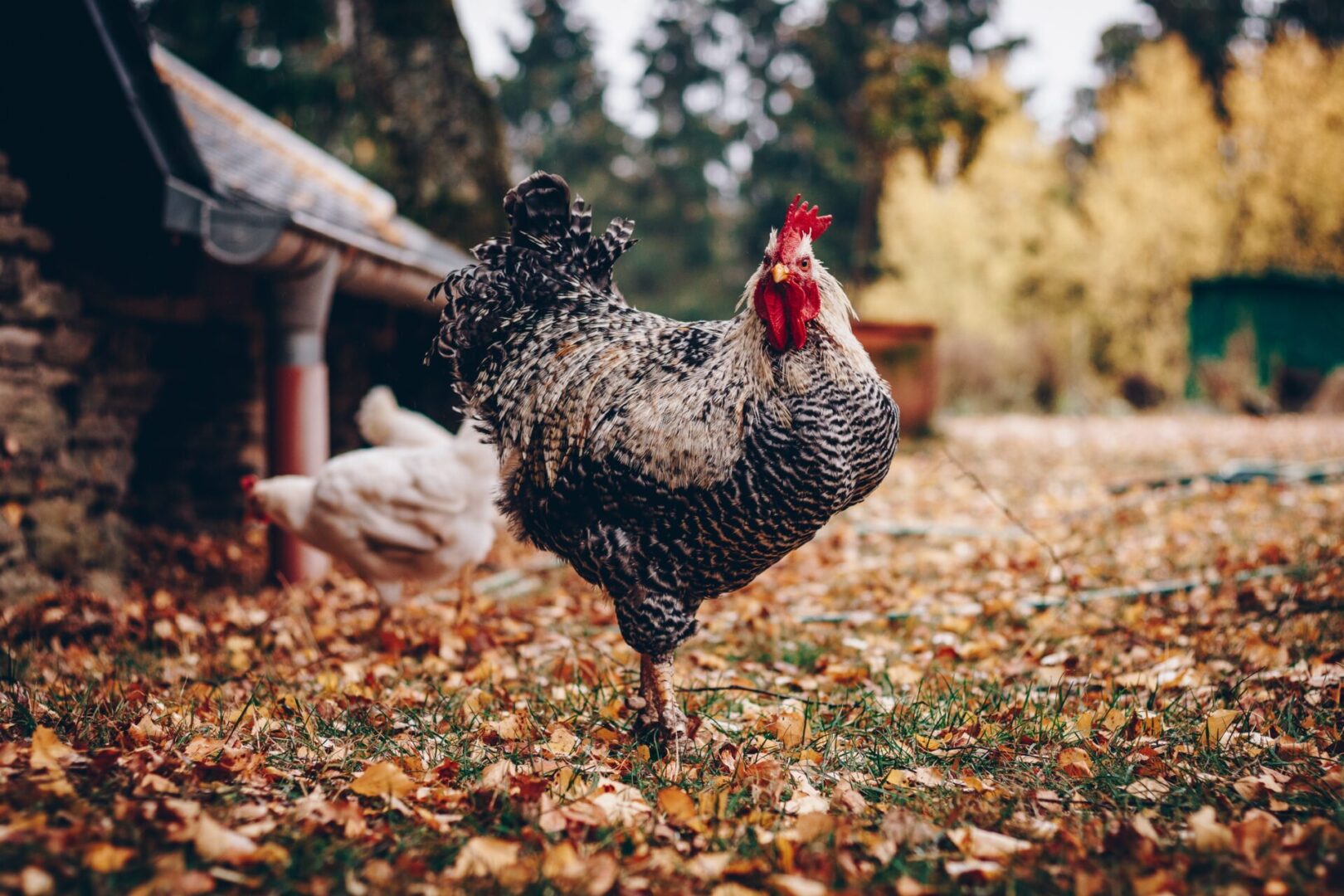 Experience Life on the Farm
Farm vacations are well-known almost everywhere-that is, everywhere except in the USA! In America, most people are familiar with the typical farmer's market, but that's where it ends.
Now, allow us to introduce you to the Farm Stay, where you don't just get a taste of the farm life, you're also invited to kick your shoes off and stay awhile.
Come visit our farm and stick around for a bit! Perhaps for a weekend, or perhaps, even longer, so you can truly experience the lifestyle of a farmer, and what it's like to live and work on a farm.
Indeed, this is the essence of what we offer here at Dreamswept. Come as a guest and leave as a friend because we level up the term "country" by giving you fresh food, fresh air, and fresh experiences. We give FARMING a personal face and, most importantly, a STORY.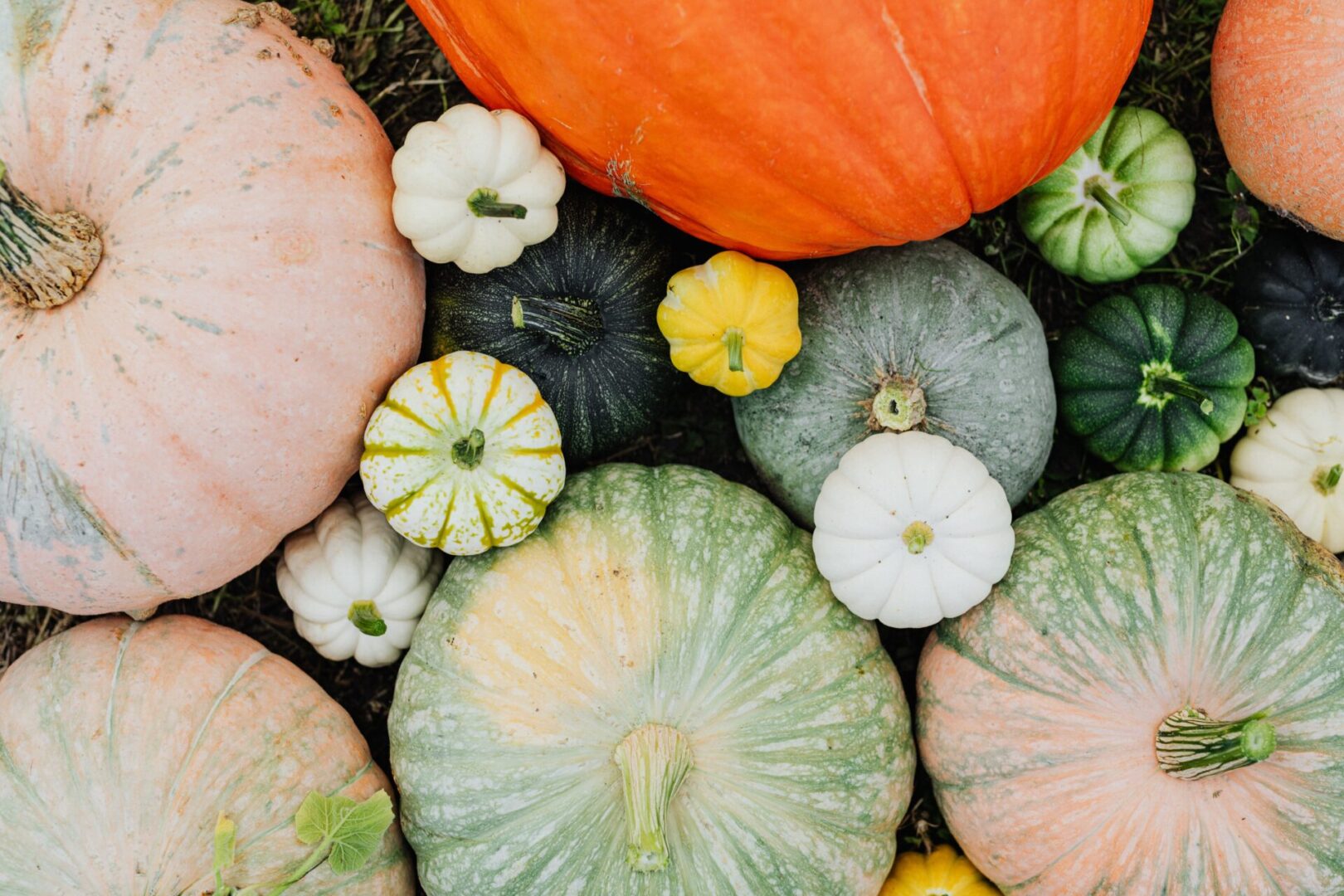 The Honorable Harvest is not a list of rules, but rather, it is a set of practices and a constellation of teachings. Although these guidelines might first seem like a "quaint prescription" for picking berries, we hope you'll come to understand how powerful these teachings can be in aiding us to enact our reciprocal relationship with the earth.
These are the basic principles:
Never take the first one.
Ask permission.
Abide by the answer.
Take only what you need.
Minimize harm.
Use everything you take.
Show gratitude.
Share what you have taken.
Reciprocate the gift.
As we grow, similarly, our desire to integrate positively with our local community also grows. To further cultivate this growth, one of the most important things we do is work to build awareness in our community of the benefits that we decided to bring you monthly farm-to-table events, coming in the Spring of 2022!
Featuring products from Dreamswept and other Washington farms and ranches, we then transform these offerings into tasty, gourmet dishes. Not to mention, some of these events will even be presented in partnership with some of the best chefs in our area.
Be sure to reserve your spot early, since dinners are limited to 40 guests and fill up fast-and make sure you show up hungry!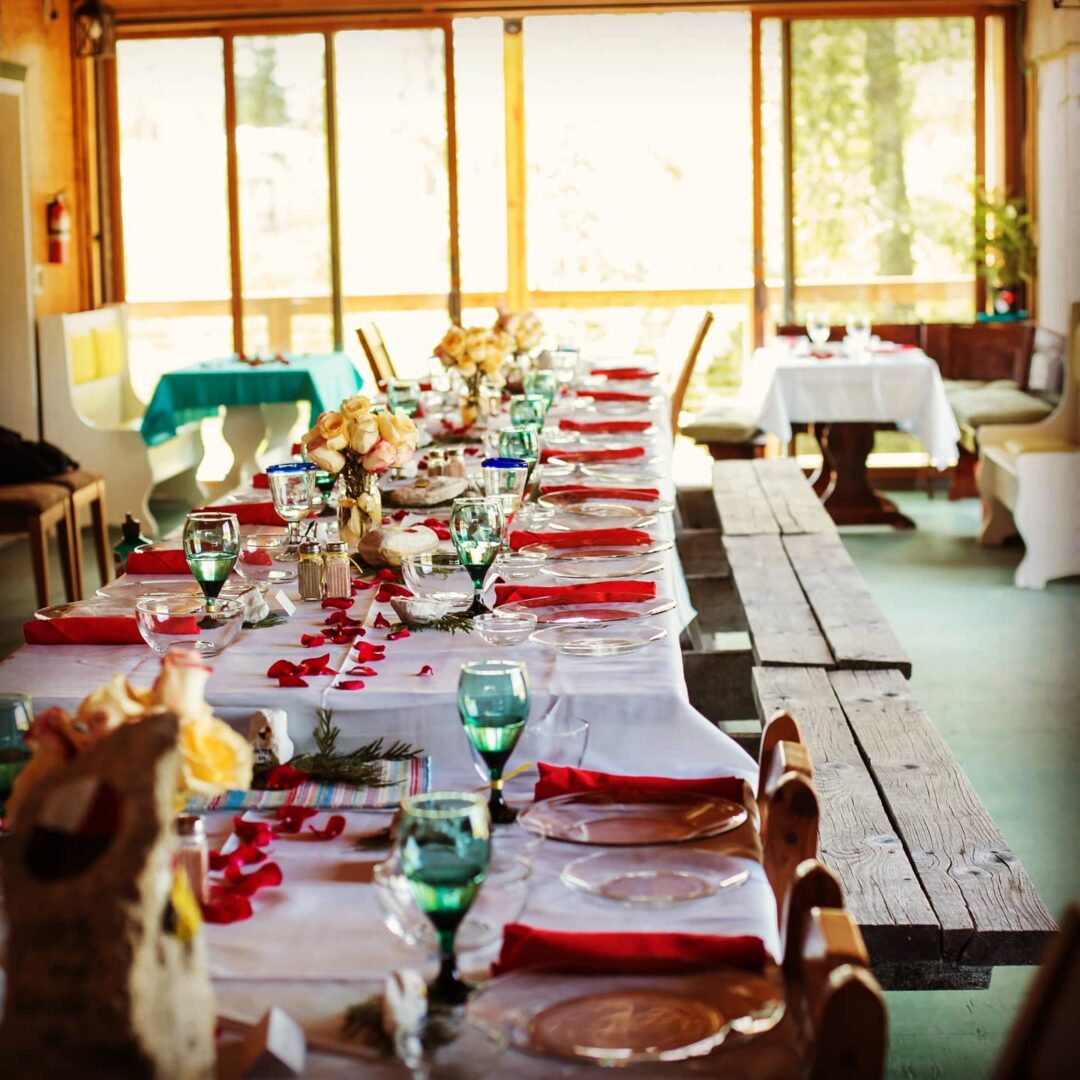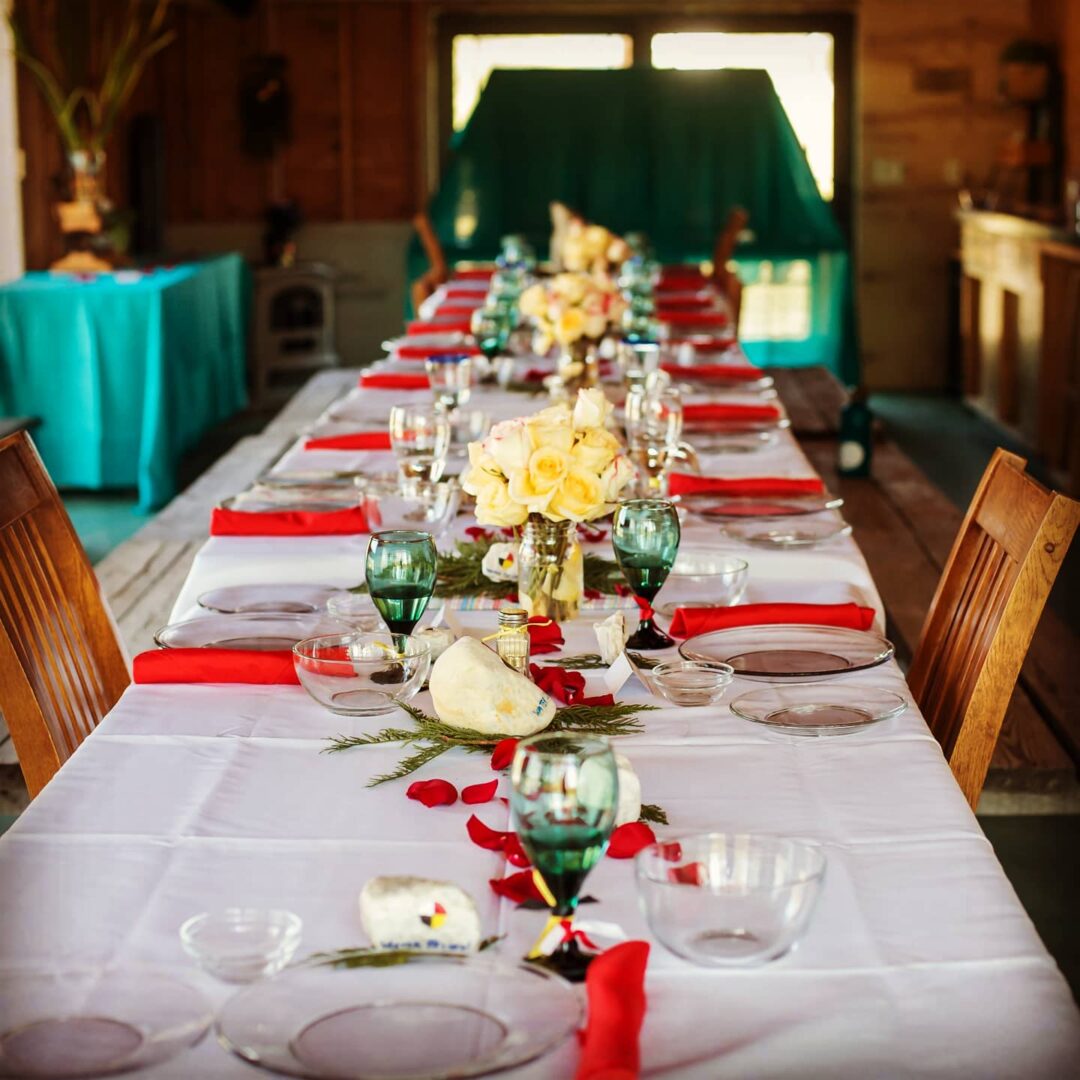 Pricing & Important Information
Farm-To-Table meals are seasonal and dishes served are dependent on the products currently in season. We will announce the menu for the upcoming meal four weeks in advance.
Tickets for meals are $55 for ages 12+ and $30 for ages 5-11. Children 4 and under eat for free! Please look below for scheduled meal dates.
05/08/22: Mother's Day Afternoon Tea
06/19/22: Father's Day Brunch
07/03/22: Independence Day Cookout
08/21/22: Campfire Food and Ghost Stories
09/18/22: Evening Fiesta honoring Hispanic Heritage Month
10/09/22: Harvest Festival honoring Indigenous People's day